In order to restore files from our backups you can use the R1Soft Client located in the 'Files' section of cPanel:

Once R1Soft client has loaded you will see the available restore points like so:

File Restore:
The left hand column shows the available dates you can restore from, if you click on the plus sign it displays the folders that have been backed up however to restore files you need to click on the explorer icon which is the first icon in the right hand column:

When you click on the File Explorer icon it will display your home folder by default, you can navigate through your foler by double clicking on the folder name you wish to open. To select files and folders to restore simply tick the tickbox on the left column then click on the 'Restore Selected' button at the top: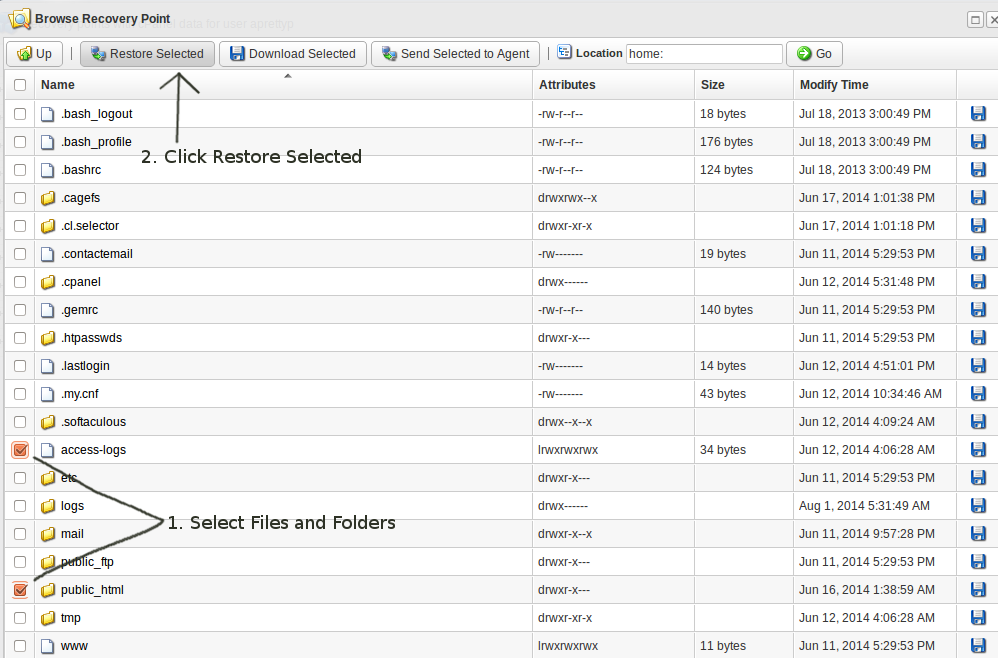 You will then be asked to confirm your restore advising that existing files will be overwritten, click the Restore button to proceed to restore your files.
Database Restore:
If you wish to restore a database you can click on the Browse Databases icon:

You will then be presented with the following screen showing your databases available to restore.
1. Tick the checkbox next to the database you would like to restore
2. Click on the 'Restore Selected' button

Confirm your restore when prompted to do so and your files/database will be restored for you within minutes.